Drew Hits Six Million Words!
02 Jul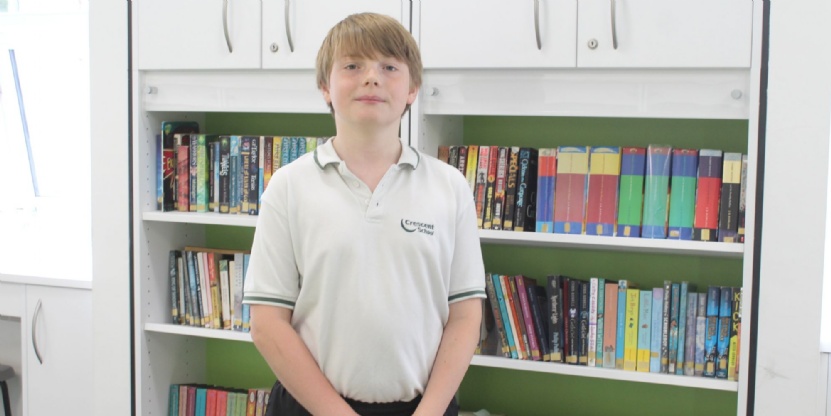 Crescent Year 5 pupil, Drew Ovens Gibbs, has read over six million words this academic year. He tops the leader board in the school's annual reading challenge having devoured an incredible 193 books.
Ten-year-old Drew is modest about his amazing achievement saying, "I just enjoy reading and I read lots of different books."
Assistant Head, Sarah Webb, who leads on literacy at the Crescent School, explains, "There are so many good books out there for children to read and we have a very positive reading culture in school."
The Crescent's approach to literacy is supported by Renaissance's Accelerated Reader system. Children take a quiz after reading each book that tests their understanding. Its approach promotes reading for pleasure whilst ensuring the children read appropriately challenging books.
Sarah, continues, "Pupils from Year 3 onwards take part in the reading challenge and can quiz daily on the computers before school. We find our pupils respond really well to the competitive nature of the challenge. This academic year we have had 31 pupils read more than a million words but Drew is our top reader this year at six million words."
It's an inspiring achievement – congratulations to Drew!