Perfect Pots Of Pudding
11 Oct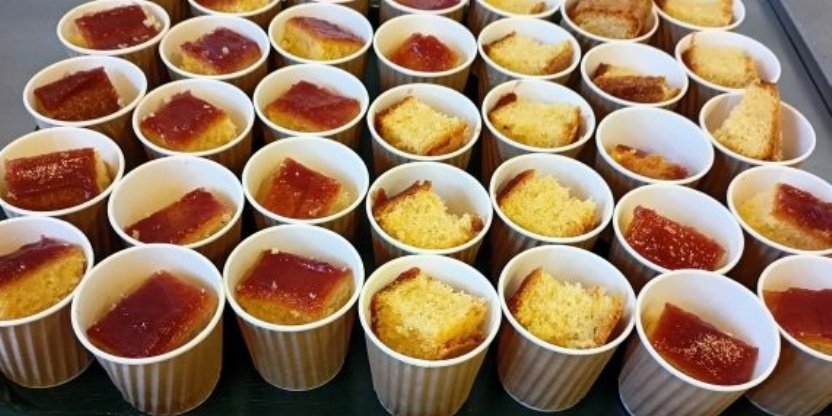 The School Council challenged our School Chef to find an alternative to the plastic dishes that the puddings were being served in and Mr Moore didn't let them down.
The children were really delighted last week to see puddings now being served in cardboard pots.
It was a fantastic result for the environment and super jam sponge and custard puddings for the children.
What a double whammy - many thanks to the wonderful Mr Moore for the perfect pots of pudding.