Old Crescentians Enjoy Tour Of New Horton Centre
22 Nov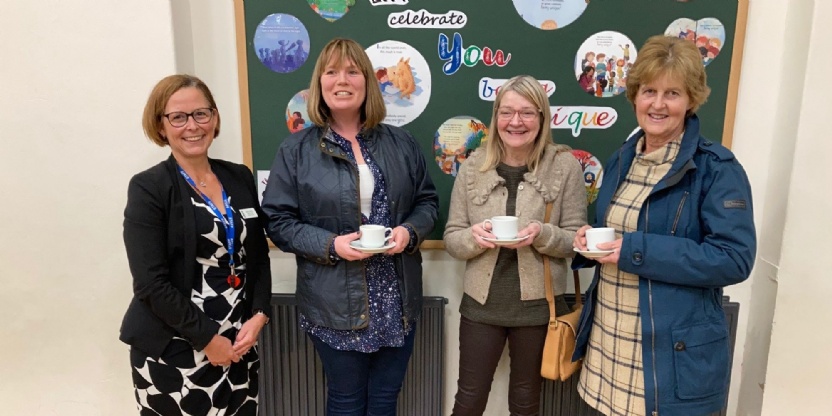 It was a real pleasure to welcome back a group of Old Crescentians to the Crescent on Friday 12 November to tour the latest addition to the school's facilities, the new Horton Centre.
This was the first opportunity for OCs to visit the school since the start of the pandemic and was much appreciated by all.
The group of mainly former staff enjoyed some welcome refreshments with current staff before taking in the new facilities. What was once the old nursery building now includes a new teaching room, break out learning spaces, dedicated Music and Drama rooms and space for the school's After Care Club. Linked by a new corridor, the fully refurbished block makes a perfect addition to the school's growing needs.
Following their visit to the Horton Centre the group were keen to take a look around the rest of the site. There was plenty of reminiscing, catching up and admiration for the recent developments at the school, including the news of its recent 'Excellent in all areas' ISI Inspection.
Present were former Headmaster, Huw Marshall and his wife Magda who had travelled up from Wales, former teachers Anne Boys, Sandra Clayton, Patricia Davis, Clare Gove, Susan Haynes, former nursery manager, Carolyn McGrellis and former parent, Sarah Channing,
Comments, Joe Thackway, Headmaster, "It was great to get the OCs seal of approval on all that has been happening at the Crescent over the past year or so. We hope they enjoyed their visit and we very much look forward to our next OCs event."