Reception Nativity - Shine Star Shine
07 Dec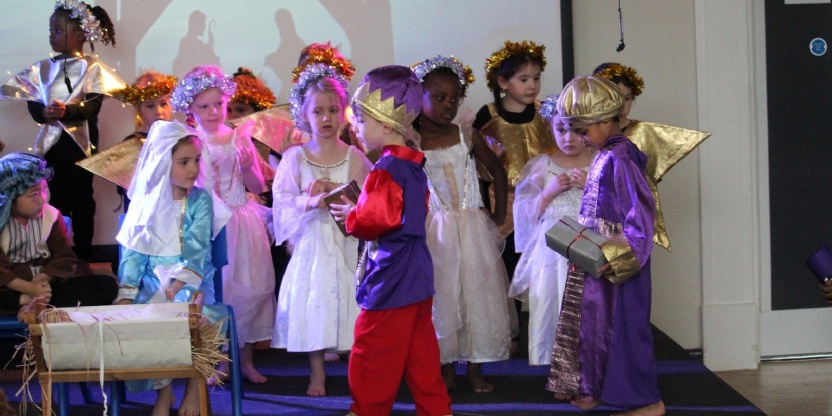 Our youngest children's nativity took place on Monday 6 December, and we were delighted to welcome an excited audience of parents into school.
This year the children were performing Shine Star Shine, a truly magical retelling of the nativity story.
The big star has to show the way to the stable where a special baby has been born - but he just can't shine. How will the shepherds and kings find their way if they cannot follow the star? Fortunately, all the other stars are on hand, and they lead the big star to the stable where he sees Mary, Joseph and the beautiful baby. He realises that Jesus loves all the stars, angels and people of the world and this love gives the big star the strength to shine again.
With smiles on their faces, the children could be heard telling the big star, "Yes you can!" as they performed their lines confidently. They sang the songs clearly and beautifully, and there certainly were plenty of stars of the future on show!
Well done Reception you all shone so brightly – what a super show!