Key Stage 1 Nativity - A Midwife Crisis
09 Dec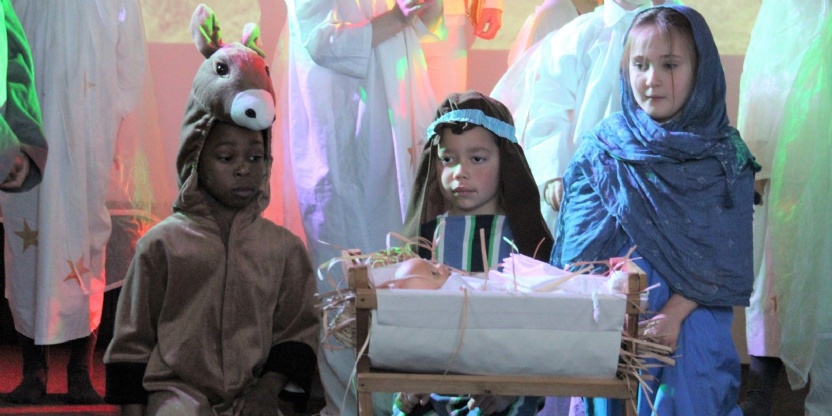 Years 1 and 2 performed their charming nativity, A Midwife Crisis, to a delighted audience of parents on Wednesday 8 December. It was a modern take on the traditional nativity story and told of a very busy midwife and her put-upon donkey Steve.
Determined not to miss an important birth, she rushes out into the night in search of a shiny golden palace fit for a king. Steve doesn't think he's ever heard of Bethlehem Palace, but the midwife is in no mood to listen and off they go to look. On reaching Bethlehem, the townspeople, shepherds and kings that they come across have never heard of the palace either and the midwife starts to panic. However, with the help of some angelic angels and a very bright star, the midwife is led to a humble stable to find the very special baby already waiting for her.
It was a fabulous performance from all the children who delivered their lines with panache, danced exuberantly and sang enthusiastically. Headmaster, Joe Thackway, congratulated them all commenting, "Children you were absolutely fantastic." He thanked the staff involved in putting together the show and thanked the parents for coming.
Well done children, what a wonderful and uplifting nativity that was.