Stephanie Wins Gold
08 Dec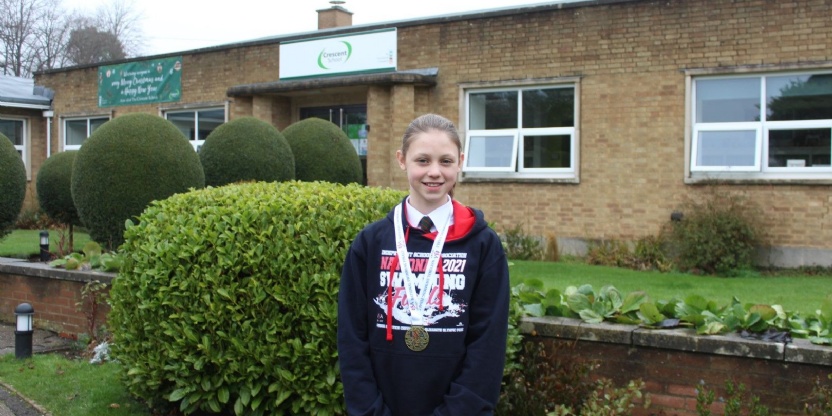 Crescent School is celebrating after Year 6 pupil, Stephanie, won a Gold Medal at the Independent School Association's National Swimming Championships.
Stephanie qualified to swim for the Midlands team in the regional finals at the beginning of November and on Sunday 28 November travelled down to the London Aquatics Centre at the Queen Elizabeth Olympic Park to take part.
Stephanie swam in the freestyle relay, swimming a strong third leg. She helped a dominant team finish nine seconds ahead of their nearest rival. Her excellent swim helped the Midlands finish in second place overall at the national event.
Head of Girls Games at Crescent School, Rachel McCollin, was delighted and said, "We always tell the children to believe in themselves and push beyond their own boundaries, and Stephanie certainly did that. What a fantastic day she had and what an experience to compete at a national event. Many congratulations to Stephanie on her super result."