Charlotte Awarded Grade 7 In Trombone
12 Jan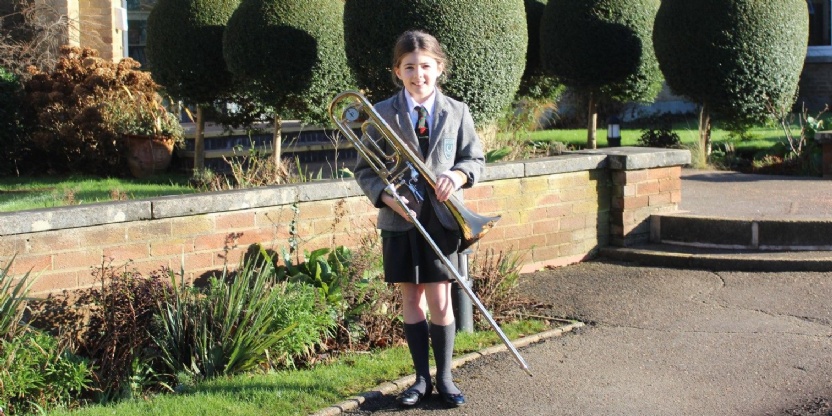 10-year-old, Charlotte Corbin, who has attended Crescent School since she started in Reception, has just been awarded a Merit in her ABRSM Grade 7 trombone exam.
Charlotte first started learning trombone in Year 2, when she joined the school's Mini Brass club, an initiative that encourages 6 and 7-year-olds to play a brass instrument. She picked up a tiny trombone and has never looked back.
Charlotte takes lessons at school and regularly performs with the school's music groups in Spring and Summer Concerts each year. She also plays for the local Bilton Silver Training Band, the Bilton Silver Evolution Band and her prodigious talent has been recognised by the National Children's Brass Band of Great Britain which she successfully auditioned for last school year.
Director of Music, Julie Barnes, explains, "Charlotte is a superb example of the musical talent at Crescent School. Her musical abilities were fostered at an early age by Di Fisher's Mini Brass group and nurtured over the following years in Brass Group and Orchestra. She has worked incredibly hard to reach such an amazingly high standard, the highest grade ever reached by a pupil at Crescent School, and we are so proud of everything she has achieved at such a young age."
Charlotte is a promising young musician, only just taller than her instrument, and we are all blown away by her latest examination success.