Former Governor Donates New Playground Furniture For The Horton Centre
17 Jan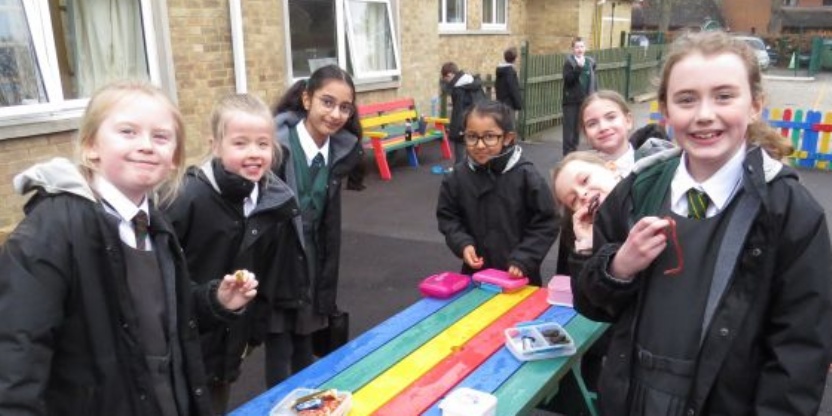 Huge thanks to former Foundation Trustee and Crescent School Governor, Pat Lines, who has kindly donated the funds to purchase new benches and tables for the quiet area at the front of the school's Horton Centre.
The brightly coloured new furniture is a wonderful addition to the school playground that the children have been quick to put to good use.
Many of the older children and staff will remember Pat well, as a retired teacher with years of experience she supported the children with their reading here for a number of years. She was also a much respected and invaluable member of the governing body, both here at Crescent School and for the Princethorpe Foundation.
Throughout her 15-year association with our community, Pat was a volunteer, sharing her skills and expertise freely, and we are incredibly grateful that even now she has moved away, she continues to support the school. Many thanks to Pat from everybody here, the playground furniture is the perfect addition to the quiet area.