Chloe Wins Loughborough Schools Music Competition
09 Feb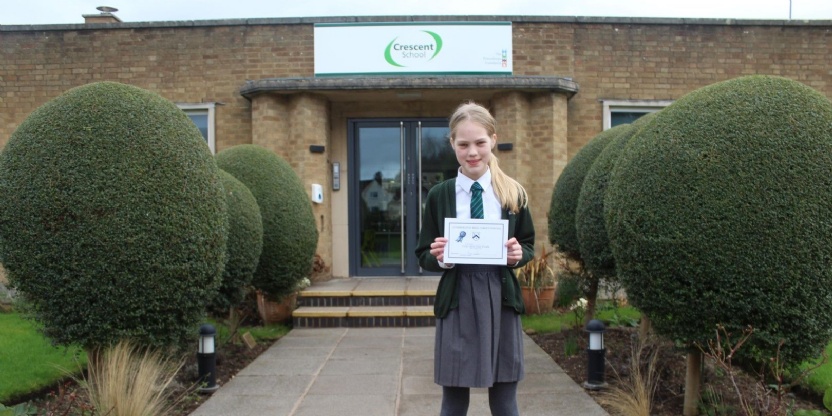 Many congratulations to Year 6 pupil Chloe Sarkies who won the U11 Brass class at the Loughborough Schools Foundation Music Competition last Sunday 6 February.
Organised by the Loughborough Schools Music faculty, the open competition was for aspiring young players from across the Midlands providing them with the perfect opportunity to demonstrate their musical skills in front of a professional specialist.

Competing against talented musicians, Chloe played 'The Acrobat' on her trombone and really impressed her judge, the renowned brass player, Morgan Griffiths. Mr Griffiths is an international euphonium player and Senior Lecturer at Leeds Conservatoire of Music and the winner of many European Championships and British Open titles. As feedback on Chloe's performance, Mr Griffiths commented, 'Some very good moments and I like the style' and 'Good confident entry.'

Chloe is another Crescent School pupil who first started learning the trombone in Year 2 in the school's Mini Brass club and now plays for the school's orchestra and brass group.

Director of Music, Julie Barnes, said, "We are all delighted for Chloe. She has worked hard in preparation for this competition, and we are very proud of her success."

Well done Chloe, what a talented trombonist you are!