WW2 History Day
16 Feb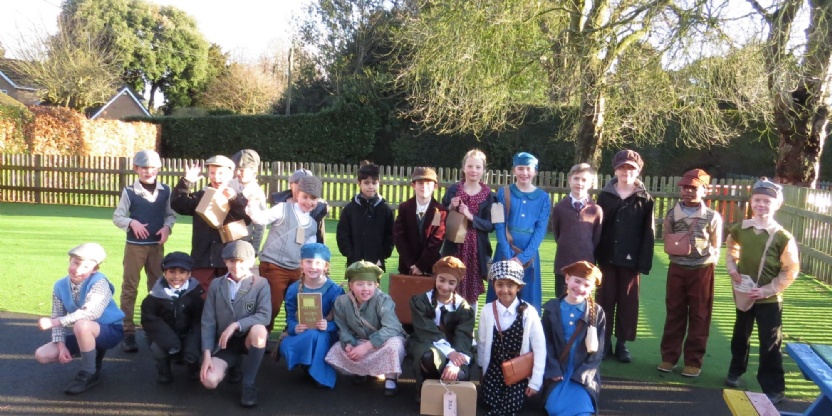 A flurry of evacuees arrived in school on Monday14 February, all set for a morning of activities to bring to life the Second World War.
The children looked every inch the part with their gas mask boxes and name labels.
We were joined virtually by George the WW2 ARP warden. He regaled us with details of life on the home front during the war and was able to show the children the different types of gas masks that were used. He went into detail about the types of bombs used and even had some fragments to show us. We discussed rationing and the children had great fun making their own WW2 carrot cookies which would have been made from the weekly rations. They tasted delicious!
The children really enjoyed being evacuees for the day but were very glad to be returning to their own homes at the end of the day.
Thank you to all of the parents for their excellent costumes and support of the day.