Year 6 Pupils Plant Trees For The Platinum Jubilee
10 Mar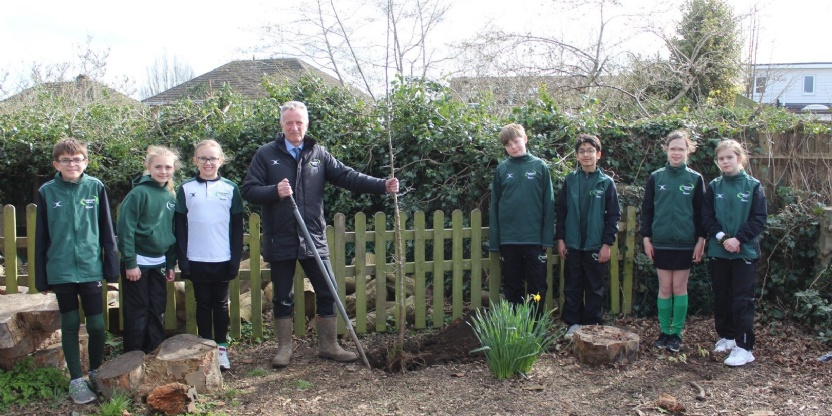 Year 6 pupils at Crescent School were excited to play their part in marking the Queen's Platinum Jubilee by planting 30 trees in the school grounds on Wednesday 9 March.
The planting was part of the Queen's Green Canopy project that is both celebrating her jubilee and helping to build a greener future.
The trees, that included crab apples, willow, beech, rowan and field maples, were planted in the school's forest school area as part of the area's expansion project that will enable more children to benefit from forest school activities. The children have named the new area 'Jubilee Woods' in honour of Queen Elizabeth II.
Beckee Humphreys, Forest School Leader at Crescent School said, "We invited the Year 6 children to plant the trees as a way to leave their legacy for the children who will come after them. The trees will provide shade and nature to explore in the years to come. The children really enjoyed planting the trees, commenting on the impact it will have on future generations and on the wildlife in the area."
Beckee joined the school this year and is excited to be expanding the forest school programme at Crescent School and helping the children explore and connect with nature. Research has found that engaging in regular forest school sessions develops children's resilience, wellbeing, confidence and physical development.
Headmaster, Joe Thackway, added, "The children were thrilled to be part of this national celebration. Planting trees for the Platinum Jubilee has been a great way for them to engage with Her Majesty, Queen Elizabeth II's celebrations, while also learning about the importance of trees to the environment. We shall all enjoy watching the trees grow over the years to come."