2021 Leavers Return For Past Pupil Matches
05 Apr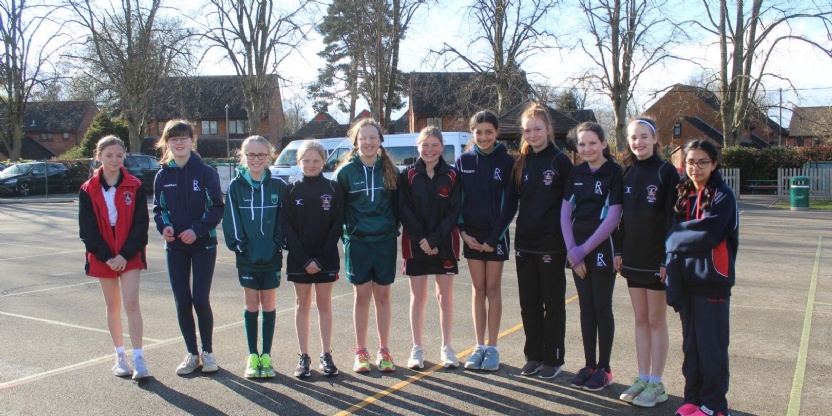 Crescent School gave a warm welcome to the Leavers of 2021 when they returned to their old primary school to take part in the annual Past Pupil Sports Matches on Thursday 31 March.
Many have stayed within the Foundation, and now attend Princethorpe College, but plenty have moved on to other schools.
It was lovely to see all their familiar faces and to welcome them and their parents back into school. It was even better to catch up with their news while enjoying tea and cakes. High on the agenda was a tour of the new Horton Centre, a big change to the school since they left last year. Then it was off to the field and courts respectively, ready to face Crescent's teams.
The matches were great fun to watch, full of great sporting spirit, and fast paced with plenty of shots at goal. Midway through the netball teams swapped over to ensure everyone had a chance to play. Sport is such a huge part of life here at Crescent, and it was wonderful to see the camaraderie of all the pupils.
This year the results in the Football were 6-3 to Crescent Year 6, with Aryan Satsangi scoring a hat-trick, and in the Netball the Year 7s resoundingly came out on top beating the Year 6s 17-3. What matters most though, is that great fun was had by all.
We always like hearing from past pupils and encourage everyone within the Crescent community to stay in touch with the school. The Foundation has an active alumni community, past parents are welcome to join, as are past pupils once they have finished their secondary education. You can find out more here: https://connect.princethorpe.co.uk/
There is also the Old Crescentians facebook group (again for over 18s) https://www.facebook.com/groups/oldcrescentians/