Crescents U9s Win The Hallfield Prep Cricket Tournament
25 May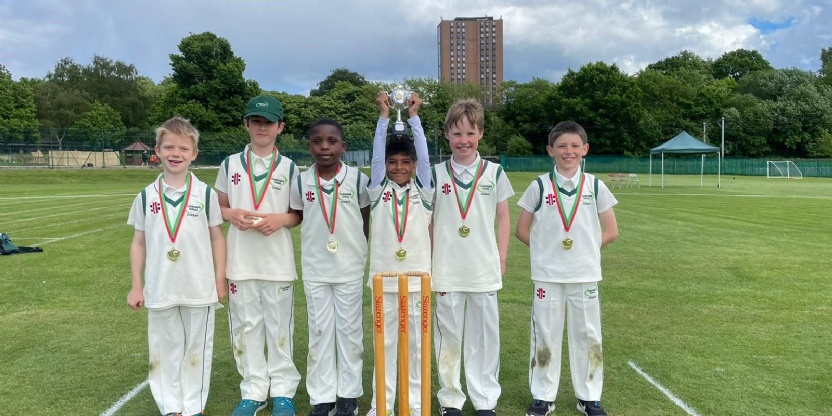 After a thrilling afternoon, Crescent School claimed victory in the U9 Hallfield Prep Cricket Sixes Tournament.
The event took place on Tuesday 24 May at Hallfield Prep School in Birmingham with eight teams from the Midlands region taking part. Playing for Crescent were Shiv, Alex G, Alex T, Sam B, Timi and Edward GH.
The team played three matches using a Kwik Cricket format where everyone bowls and bats.
Crescent faced the hosts in their opening match but excellent bowling and fielding restricted Hallfield's opportunity to score and the boys won by 91 runs to 65 runs taking six wickets along the way.
Match two was incredibly exciting. Crescent faced Abberley Hall School and both teams played well. At the end of the game the teams were drawn on runs and wickets taken, so there was a bowl-off to decide winner. Shiv and Sam B both hit the stumps, so Crescent progressed to the final.
There, Crescent faced West House School. The boys were focused and there was plenty of great batting and bowling in a very tight game. Crescent was ahead by one run with one ball to go and Alex G calmly defended the ball to take the tournament win.
It was an outstanding afternoon with boundaries scored by every player and wickets taken by four of the six boys. There was standout captaincy from Shiv, managing his field, showing great leadership and manners, but all the boys are to be commended as the children worked extremely hard at their cricket and deserved the success on the day.