U10s Boys Festival Of Football - Repton Prep
14 Oct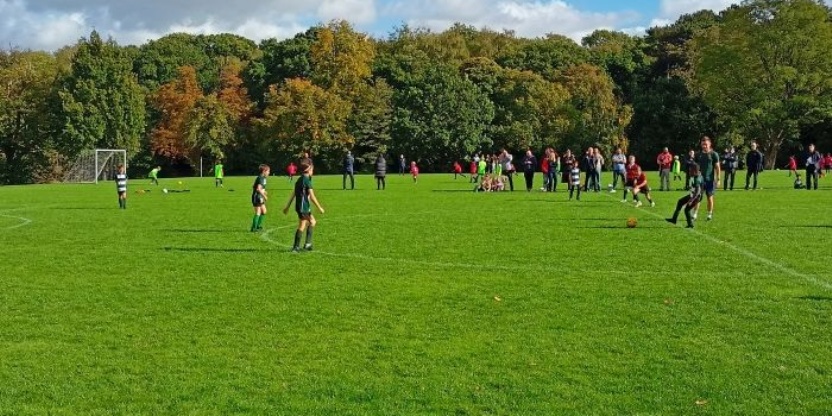 The U10s travelled over to Repton Festival of Football on Saturday in very high spirits, and this immediately translated into some superb football on the pitch. The 1st game saw Crescent overcome the home side Repton Lions 2-0, Sam B scoring twice following super link up play with Timi and Akaal.
The U10s triumphed in their second match, playing some very accomplished football to beat Fairfield Prep on a truly enormous pitch. The final score was 1-0, although it could have been many more with Crescent dominant throughout, Sam B again on the scoresheet, this time Henry with the provider. Still recovering from their first two matches, Crescent then came up against a very strong RGS side, and despite a valiant effort lost 3-1. Akaal's superbly well-worked goal in this game was incidentally the only one RGS conceded over the whole tournament.
Crescent bounced back superbly in their 4th match, beating Repton Tigers 2-0 in a very physical encounter. Sam B and Alex G scored the goals, while Alex and Shiv in defence and Zac in goal were fantastic at the back. Their final game saw Crescent come up against old rivals Crackley with the boys again victorious, Timi scoring with a fantastic strike to take the 1-0 victory. This left Crescent firmly in second place out of the six teams having won four of their five games, their only loss to the unbeaten RGS.
It would be impossible to pick just one player of the tournament due to the level of effort, teamwork and determination shown by each player in the squad:
Zac and Alex G who were outstanding in goal,
Shiv and Alex T who were calm and composed in defence,
Henry, Sam and Akaal who were creative and full of energy in midfield
Timi who played his number 9 role to perfection.