75th Anniversary Plans
05 Jan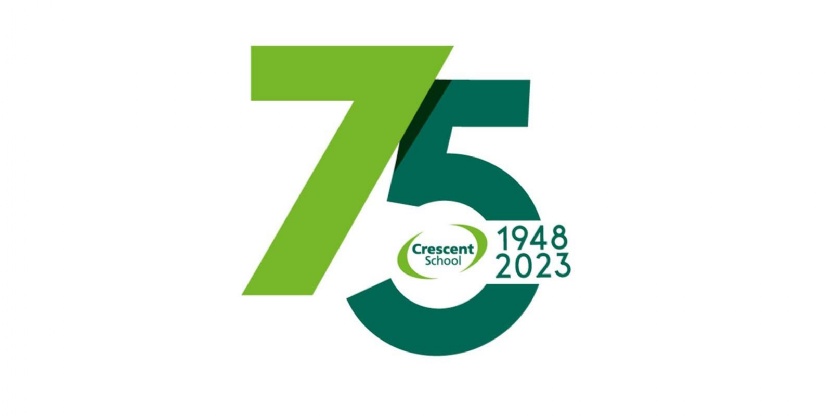 Crescent School, the Princethorpe Foundation's prep school in Bilton, Rugby, is celebrating its 75th anniversary during 2023. The school has exciting plans to celebrate this wonderful milestone, with opportunities to get together, renew and strengthen relationships and revive old memories.
The year will begin with the school marking Founder's Day on Monday 16 January. Founder's Day is a new celebration in the Crescent calendar and will provide an opportunity for the Crescent community to reflect back to its founding in January 1948 and to commemorate and thank all who have contributed to the school's history. To mark the start of the anniversary year pupils will also be spending Friday 20 January looking back to 1948, with teachers leading themed lessons exploring life in the 1940s.
During the year the school is planning to update 'A History Of Crescent School' last published on its 60th anniversary.
At Easter, the school would like to welcome a panel of old pupils back in to school to talk to the children and we are looking for volunteers and for any memorabilia you may have from your time at Crescent School. Photos, school reports, examples of schoolwork, programmes from plays and concerts and even old school uniform would all be welcomed. Please contact the school office admin@crescentschool.co.uk if you would like to get involved or the Foundation's archivist catherinelewis@princethorpe.co.uk if you have anything to donate.
Then in the summer, the school will be inviting past pupils to visit the school when we hold our 75th anniversary celebrations on Saturday 10 June as part of the school's annual Summer Fête.
More details of the events will be shared once plans are finalised. If you are interested in being kept up to date with our plans, then do please join Princethorpe Connect https://connect.princethorpe.co.uk/ so we can stay in touch with you.
We look forward to sharing this important milestone with you all.