Founder's Day Play Marks The Start Of 75th Anniversary
24 Jan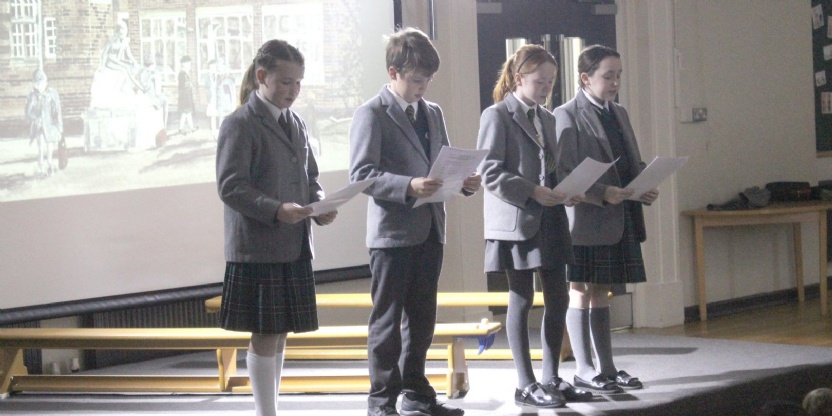 On Monday 16 January, Crescent School marked its 75th anniversary with a new celebration in the Crescent school calendar, Founder's Day.
The day began with a special assembly with the whole school gathering together in the school hall to reflect back to Crescent School's founding back in 1948. As part of the assembly and to mark the start of the anniversary year, pupils from Year 2 and Year 6 performed a short play reflecting life at the Crescent School back in its early days. The light-hearted sketch highlighting some of the differences between life at the school then and now.
Many thanks to Year 2s, Uma, Rachael and Joshua and Year 6s, Tegan, Sam, Finlay, Chloe, Alex, Grace and Erin and to Mrs Forth and Mrs Webb, who all performed their parts so well.
Across the year, Crescent is looking forward to commemorating its 75th anniversary with plenty of opportunities for the wider Crescent community to get together, to renew and strengthen relationships and revive old memories.