Foundation Principal Ed Hester Visited Crescent School
25 Jan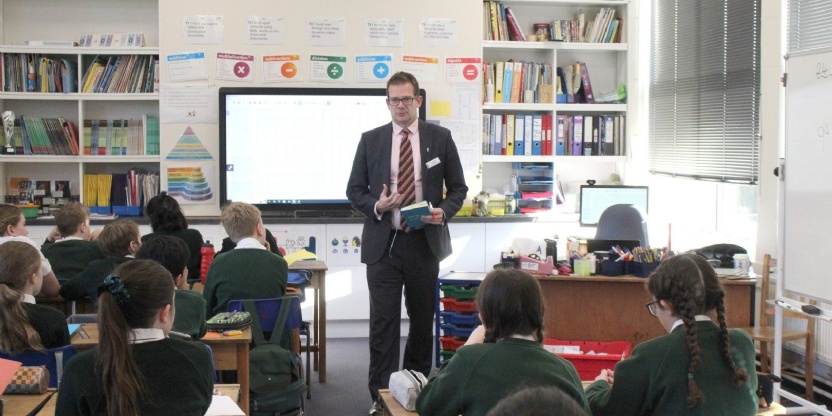 Crescent School enjoyed welcoming Foundation Principal, Ed Hester, into school this week and helping him get to know our Crescent community better.
Although he has worked closely with Mr Thackway for several years, getting first-hand knowledge of all aspects of the Foundation prep schools and seeing the children and staff in action is key as he starts to develop a strategic vision and plan for our Foundation.
As well as meeting with Mr Thackway and senior staff, Mr Hester also visited classrooms and spent time with the children in their lessons. He particularly enjoyed leading a Year 6 Maths lesson. Mr Hester went out on to the playground with the children at break, joined them in the hall for lunch, took part in our Wellbeing Club and even attended assembly. He also toured the grounds, buildings and facilities and spoke with support staff.
It was great to show him our wonderful school.