Year 1 Took A Whistlestop Tour Of The Weather
17 Feb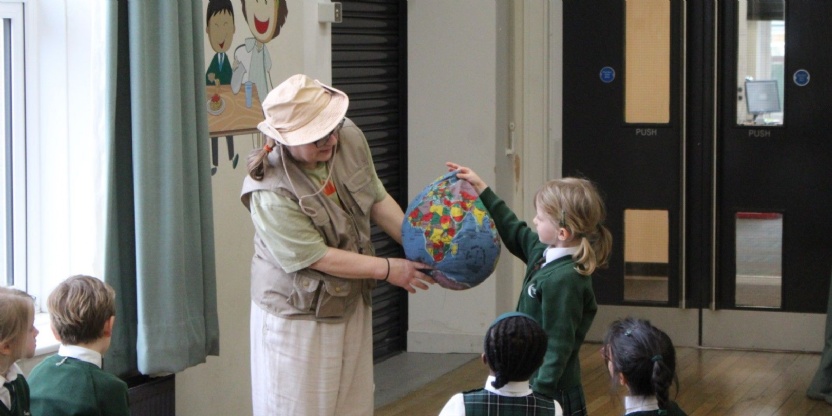 Year 1 explored the weather and seasons in a whistlestop tour around the world on Thursday 16 February.
In an exciting workshop they experienced a range of climates, thanks to the Freshwater Theatre Company.
The classes have been getting to grips with weather in their Geography lessons in school and workshop facilitator and Earth Explorer, Debra Meftah, used drama, role play and storytelling to help bring their studies to life.
The children took a memorable and engaging trip to the blistering heat of the Sahara desert, the monsoons of India and the bitter chill of Antarctica and back, meeting camels, elephants and penguins along the way.
Year 1 teachers, Ms Quirke and Mrs Stapleton, said, "The children were excited by the workshop and clearly all enjoyed the session, and it was great reinforcement for their learning in class."
Well done Year 1, like all British people you clearly are fascinated by the weather!