Regular Quizzing Supports Pupils' Reading Progress
06 Mar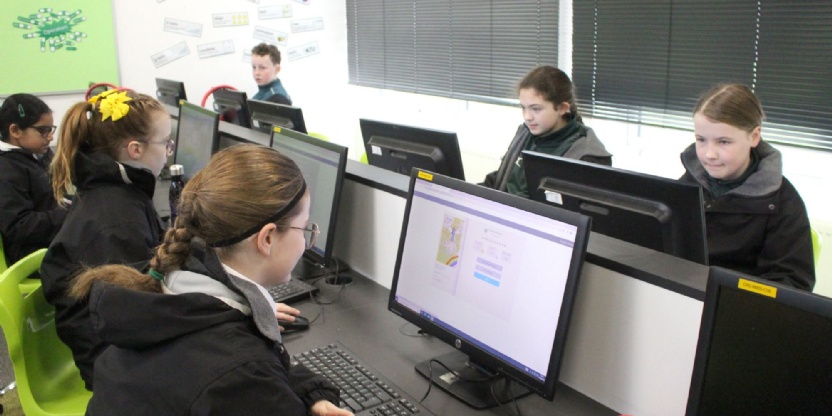 It was 'Quiz With Your Child Week' here at Crescent and pupils enjoyed welcoming their parents into school to join them in quizzing on their reading books.
Crescent's approach to reading and literacy is supported by Renaissance's Accelerated Reader system. Assistant Head, Sarah Webb, explains, "Children in Years 3 to 6 take a quiz after reading each book that tests their understanding. The approach promotes reading for pleasure whilst ensuring the children read appropriately challenging books. It totals up the books and words read, and we find the competitive element has a positive impact on children's motivation to read."
Pupils can quiz daily on the computers before school. We like to get parents involved too and run regular 'Quiz With Your Child Weeks' when parents have the opportunity to share in their children's learning experience.
Studies show that reading for pleasure makes a big difference to children's educational performance. Crescent's structured approach to reading facilitates children's progress and as they move through the school, reading abilities develop well beyond national age expectations.
So far this year eight children have already read more than a million words and impressively, Year 5, Alex T has read two million words and, Year 6, Poppy has now read more than three million words – and that is what we call reading for pleasure!