Year 2 Perform Animal Rumble Grumble
22 Mar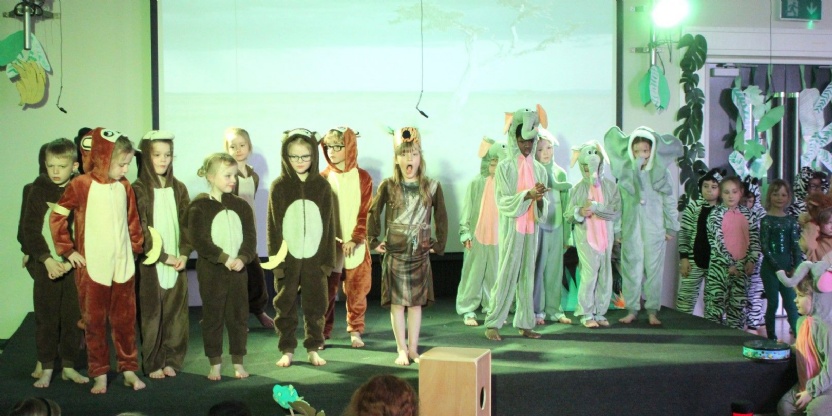 On Wednesday 22 March Year 2 performed their Lent Term production, Animal Rumble Grumble, and it was amazing. Their colourful and atmospheric performance taking inspiration from a traditional Kenyan folk-tale.
The monkeys, lions, elephants, zebras and giraffes are fearful of a strange distant rumbling. "Something terrible is coming this way! It will destroy us and take over our plains." The animals seek the advice of Ghubari, a wise old man but his cryptic words confuse them, so the animals find the courage to seek out and confront the terrible danger.
The energy and enthusiasm of our Year 2 performers was infectious, and the watching audience were mesmerised. Words were bravely spoken and songs belted out with gusto by the cast. Parents were amazed and applauded the super singling and acting loudly. Everyone enjoyed a truly wonderful animal rumble grumble!