Crescent Crowned Champions At The Rugby And District Primary School Swimming Gala
22 Mar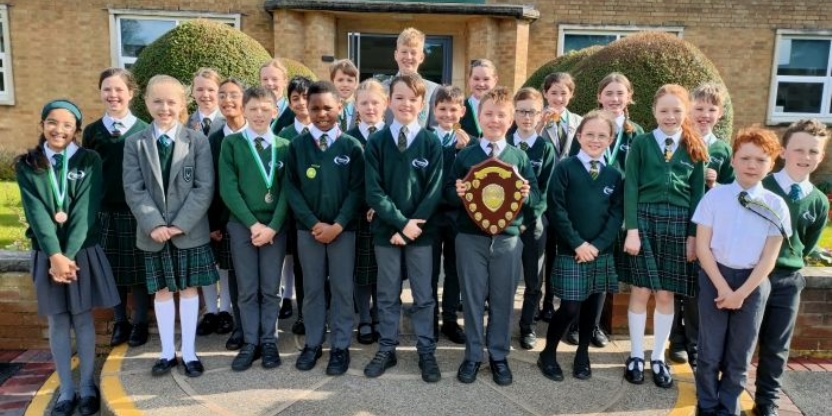 Crescent School's swimmers put in an awesome performance at the Rugby And District Primary Swimming Gala last weekend coming away with a huge haul of medals and certificates.
The event took place at the Queen's Diamond Jubilee Centre on Saturday 18 March. It was the first Primary School swimming gala since 2019 and what a fantastic afternoon and evening of thrilling races it was.
Crescent have historically done very well in this gala, with plenty of friendly rivalry with local school Bilton Juniors. When the final tally of points was added up this year, Crescent School was victorious, winning the gala overall with 126 points, just 8 points ahead of second place Bilton CofE Junior School, Paddox Primary School came in third place with 110 points. A truly fantastic achievement.
It was an absolutely fantastic effort by all of the swimming team, who not only worked incredibly hard in the pool but also supported and encouraged each other wonderfully from the side, they were a credit to the school.
Between them the team brought home six Gold Medals, nine Silver Medals and three bronzes. A special thank you to Mrs Tucker and Mrs Gane for helping with the organisation and supervision of the team on the day.