Crescent's Coronation Celebrations
09 May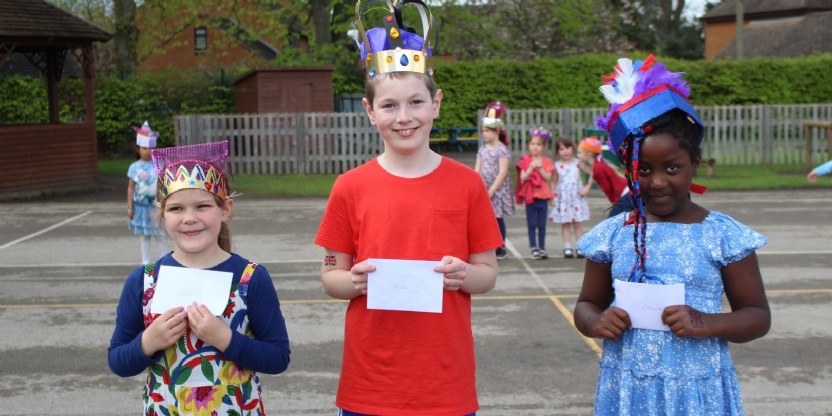 The Crescent School has enjoyed a special day of celebrations to mark the coronation of King Charles III.
Staff and children came to school in red, white and blue and the day began with a special assembly with Mr Thackway talking about the new king.
At lunchtime the children munched their way through a special Friday 'fish and chips' picnic out on the field, rounded off with a special celebratory cake.
Although the weather tried its hardest to rain off the afternoon's activities, staff quickly relocated all their traditional games inside and the fun carried on. Pupils played skittles, beat the goalie, decorated flags and biscuits, played boules and darts, and guessed the name of the teddy, the older pupils mixing with the younger, encouraging and helping everyone to join in all the fun. The sun came out just in time for everyone to enjoy their ice creams and the afternoon was finished off with a wonderful parade of celebratory crowns and a magnificent rendition of God Save The King.
We hope everyone enjoys their weekend of celebrations.