Crescent Says Farewell To Dinner Lady Mrs Green
13 Jun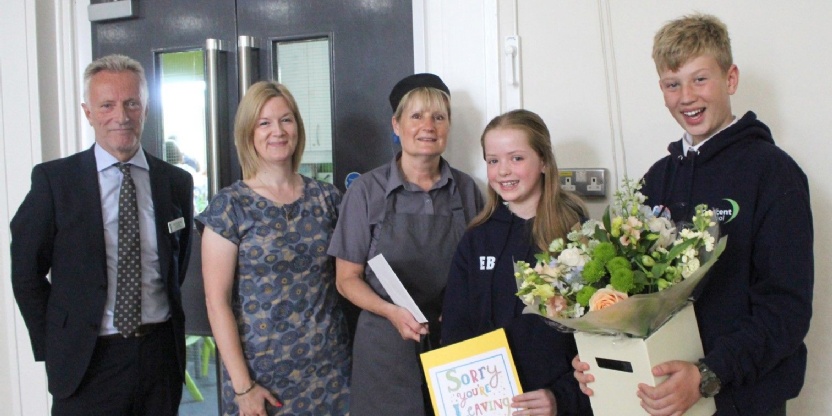 Staff and pupils at Crescent School said a fond farewell to one of their long-serving dinner ladies on Friday 9 June. Mrs Trudy Green has worked at the school for 24 years and will be sadly missed by all the staff, and especially by the children.
After serving up thousands of school dinners, Mrs Green is moving on and she was given a special send-off in assembly this morning when Esme and Charlie presented her with flowers and a thank you card from all the children. Mrs Green also received a thank you gift from Ms Forth on behalf of the staff and a very special hand made cake from the catering team.
Mrs Green said the school had been a huge part of her life since she started back in 1999 and that she would miss the Crescent very much. Over the years she has enjoyed helping the school celebrate many jubilees and she has always loved working as part of such a great catering team.
Joe Thackway, Headmaster, said, "Mrs Green has been a wonderful member of our school community feeding generations of children who have passed through the school. She has always had such a sunny disposition; she loves the children, and they all love her."
Goodbye and good luck Mrs Green!