Crescent School's Big Battery Hunt
03 Jul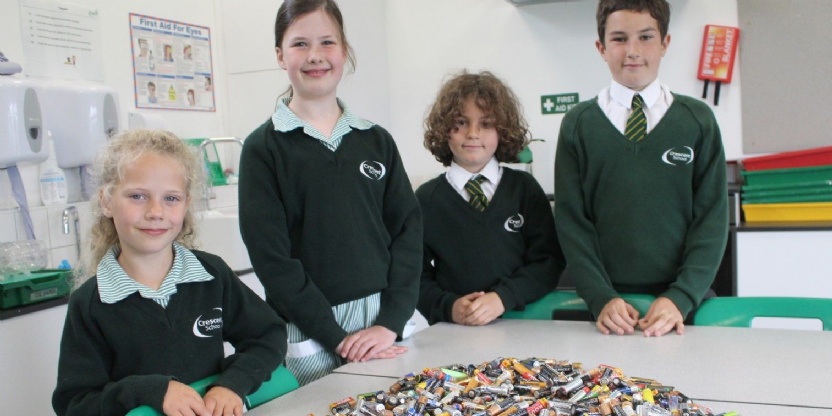 Crescent School has been taking part in The Big Battery Hunt, a nationwide programme to educate and inspire young people to recycle more used batteries.
Targeting pupils in primary schools and supported by Duracell, the project aims to increase the number of batteries currently being recycled in the UK.
In April this year, Science and DT Teacher, Jacqui Johnson signed Crescent School up to take part in the initiative, and Crescent School's Green Team have been promoting the importance of recycling and encouraging pupils' efforts ever since. Every pupil in the school was given a box to place their old batteries in and challenged to collect as many as they could.
Year 5 Hattie went the extra mile with her recycling, with the help of her dad and his work colleagues all supporting her efforts. She was the school's winning recycler in May.
Year 1 Niamh harnessed the power of her network of family, friends and her Mum and Dad's work organisations showing that teamwork really does make a difference to be the best recycler in June.
Brothers, Edward (Year 5) and Max (Year 2) took up the Big Battery Hunt Challenge and approached their local village for help. It was a fabulous way to spread the recycling message and get more people involved.
As part of the Big Battery Hunt, Mrs Johnson submitted details of all four amazing pupils' recycling efforts for recognition as Battery Recycling Pioneers.
Together, across the summer term, the Crescent school community collected an absolutely amazing 9,673 batteries. They have all been delivered to Rugby's recycling centre. A huge well done to all.