U10s Girls ISA Midlands Football Tournament
03 Oct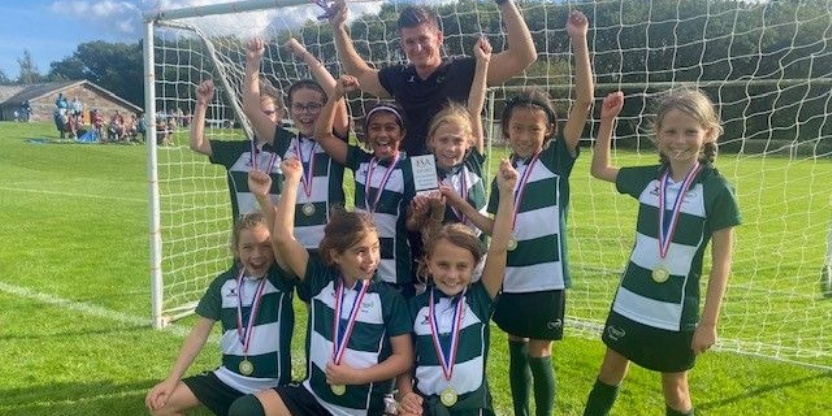 Crescent School's U10 Girls Football team made their coaches, parents and the whole school extremely proud on Friday 29 September when they won the ISA Midlands Football Tournament.
The girls put in a simply phenomenal series of performances to lift the trophy as outright champions. Crescent got their two toughest matches of the day out of the way early, with two hard-fought draws against strong Twycross and Crackley sides. From there, the girls were really able to show both their class and determination, winning their other eight games, all without conceding a single goal! This gave them the superb record of being unbeaten on the day, winning 8 games out of 10, drawing 2 and scoring 35 goals, a true champion level performance.
Special mentions really must go to the entire team, with Roisin, Amber, Sophia and Evelyn all scoring valuable goals, Ava and Isabella were industrious in midfield, Seren and Esme simply unbeatable in defence, and MingYi incredible in goal.
A huge well done to them all!